"Canaille" mischievous atmosphere

Celebrate and feast in this "Blue House"
The tastiest of cuisines, made with fine, fresh and valued products. A simple, fair, and particularly savoury dish!
continue
Open all week except Monday-Tuesday / 4 electric charging stations / dogs accepted

Our house is yours.
La Bleue Maison, that we acquired in 1996 and transformed with passion, was built before the Second World War.
Its foundations are made of blue stone.
These stones are waste rocks from the very active Forges of the 17th century…
Hence the name of the Blue House.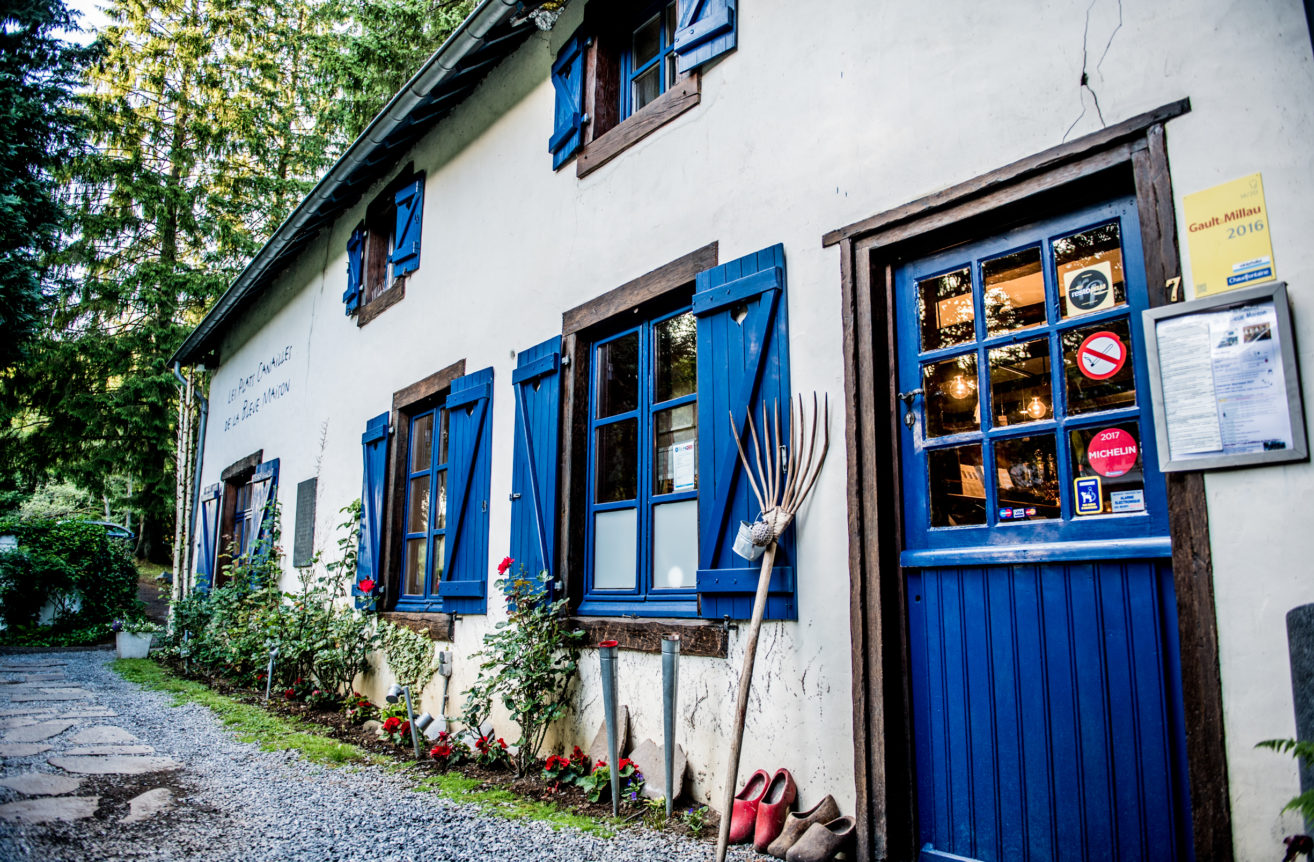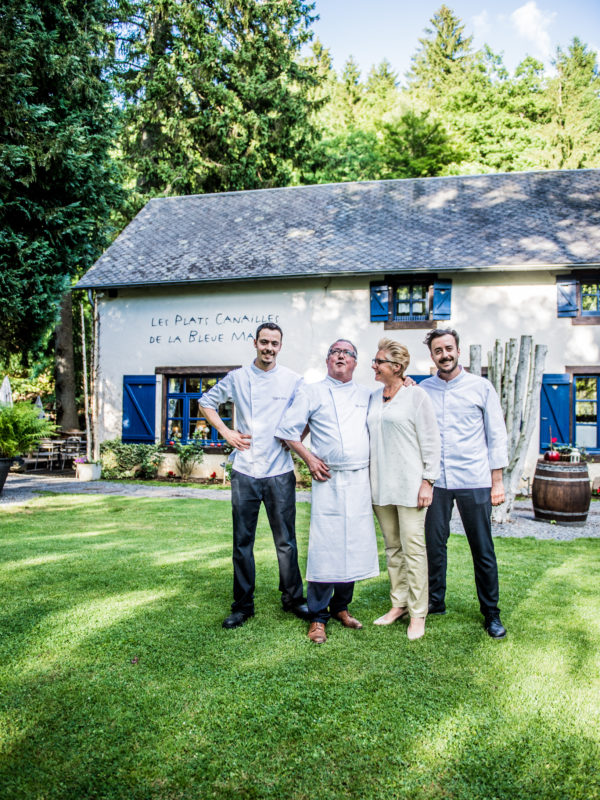 Our philosophy written on the wall of our kitchen
In the restaurant, as in the theatre, the performance is preceded by a fully collective work : in the tension, in the meticulousness, in the feeling of striving for a celebration by associating work and respect for all.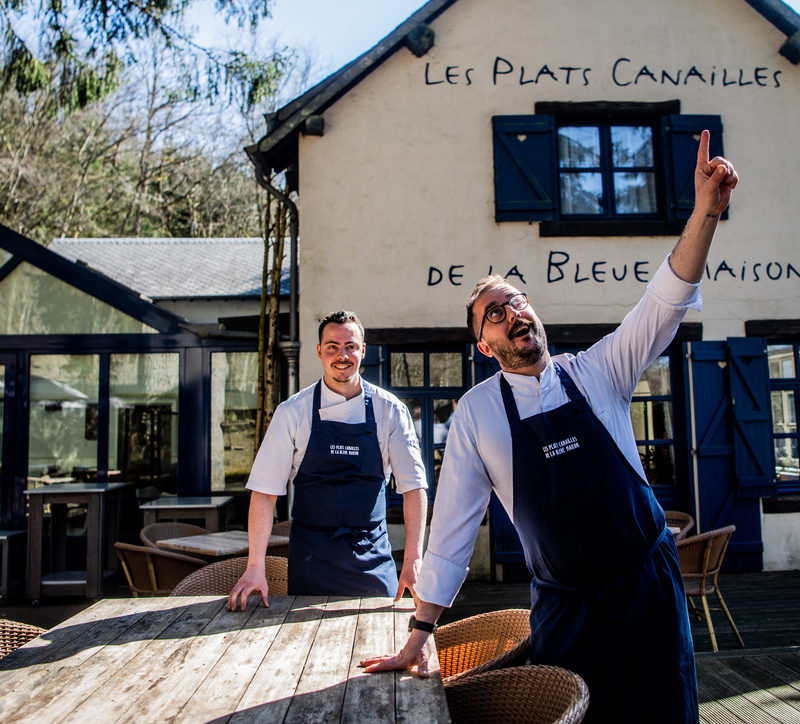 The Partridge
Our game bird dish has been a staple in our establishment for over 30 years.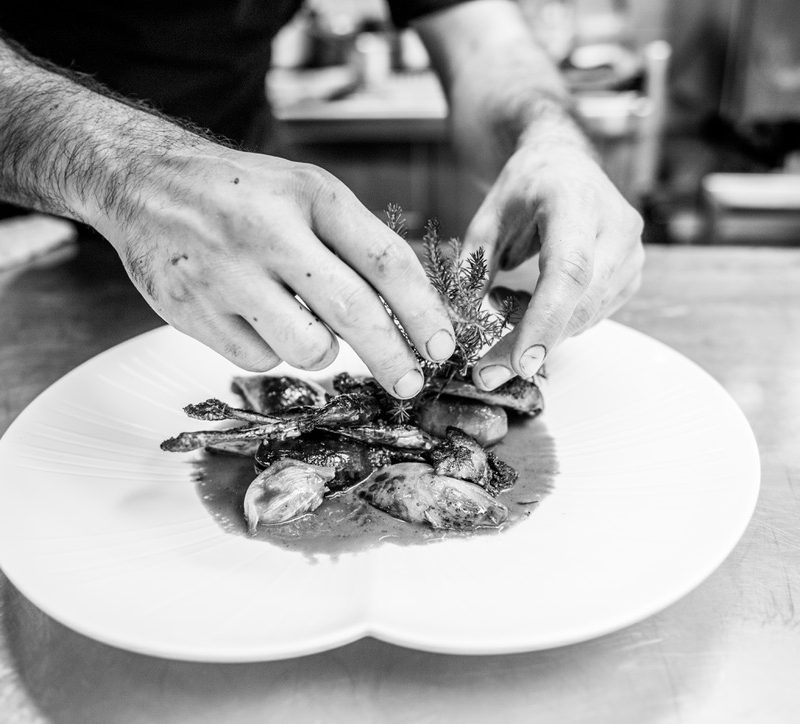 6 Rue du pont d'Oye 6720 Habay-la-neuve